Days of Decadence: Part 1
Hi everyone!
The reason for the long silence was the passing of some birthday seasons. We spent a couple of days and nights in Glasgow seeing some friends and celebrating my birthday.
Sept. 23 was mine (Andy was Sept. 30th) but Andy and I celebrated mine the day before. He surprised me with a personal shopper for the day in Glasgow and then with tix to see Jay-Z (Young Hova!) in concert that night. So sorry, everyone! I know it's been a while. But trust me, I've got a lot on my plate. Much of that will be revealed in the coming months. A lady has to keep some secrets...
I thought it best to break these stories up in two parts so it flows quicker for you.
But you won't have to wait a week or more for the second installment.
By the way, I should warn you that there is a little bit of this that might be sensitive to holy-rollers and those who think life has a movie rating of "G" for general audiences, and choose not to believe that the whole world watches (or at least accepts the existence of) porn.
One of the highlights was the
Artto Hotel
where we stayed. It's a cute, boutique-wannabe-style hotel. Funkey lobby/bar area, interesting architectural lines, blah blah blah.
The weird thing about the hotel was when you changed channels on the tv, you eventually end up on the porno network. You don't order it.
You don't pay extra for it. It's just there! And when I mean porn, I mean, hard-core chicks-with-dicks as prison wardens material.
And much of it Russian,Eastern European, and Castillian (I think) porn.
Strange stuff.
I mean, what if we had a kid staying with us and he/she wanted to catch an episode of Spongebob Squarepants? Instead, they'd get Pat(rick/ricia) boinking Bob in his pants.
I think it scared Andy a bit. It wasn't your basic girl-guy-girl variety.
Now, since I moved here, I haven't done any clothes shopping. I hate doing it in the States and I really didn't feel like trying to learn the ins and outs of the clothing stores here. Andy kept threatening to get me a personal shopper--a person qualified to assist in the searching and buying of clothing that would make one look supa!
The interesting twist to Andy's gift was that my personal shopper was a black woman, originally from Malawi, in Southern Africa.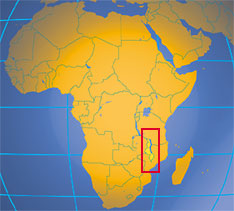 People, I got to spend the entire day with another black woman! It was wonderful. I've been missing the company of my friends since I left but I'm meeting and making new friends. However, none are black and I REALLY miss my black community. Skin color, culture, music, etc. Sometimes, it's hard never seeing anyone that looks like you. And if you do, they are strangers and want nothing to do with you for that reason. I feel quite isolated at times. You know what I mean?
Anyway, luckily, I have a wonderful partner who understands those needs and tried his damnest to give me something for my birthday.
So Bayile ("my friends call me
"Bee"
) Mbisa and I spent the day traipsing in and out of Glasgow's young and hip shops. Bee seemed to know every fashionable, young person within a 5 mile circumference! Turns out, she and her pals were going to the Jay-Z concert as well. Apparently, Bee is well established in the HipHop and fashion community of Glasgow. We got along splendidly and she even invited me to some African-Caribbean events later in October. So, it looks like I may have some interesting venues to check out.
Lovely woman. Brains. Beauty. Big heart. And very sensitive and attentive as to what I was searching for.
And the Jay-Z concert...
amazing
.
The man has so many hits, he could only sing half the song (literally) and had to move on to the next song, just to make through the program in time. But I must say, that was the last time I will EVER hold a Standing Area ticket. Why must stupid, young boys spend mucho pounds on cheap beer in a plastic container only to pitch it high in the air so that it sprays down on the rest of us?? HUH? What the hell is up with that?!
Rat-bastards.
punk-bitches...
I'll tell you this, let one of those idiots do that at a Jay-Z concert in oh, say, NY, Philly, and...um, yeah...ATLANTA!!!, and see what happens to his punk-ass! He wouldn't make it to the other side of the arena before losing 4 teeth.
Freaking ridiculous...
Anyway...
It's a shame that I was completely wiped out from the last few days, because Bee invited Andy and me to a Jay-Z after-party. Unfortunately, I had to go sleep-sleep.
The reason why we had to celebrate my birthday on Friday was because a good friend of mine S, and her mom flew in Sat. morning to help celebrate Andy's birthday extravaganza.
But that's for the next installment.
And promise! You won't have to wait a week or more. It will be up in a couple of days!